Hunting Pennsylvania
Area Information:Area Activities:
When most people think of Pennsylvania, they think of major cities like Philadelphia and Pittsburg. Some fail to realized that Pennsylvania is actually a fantastic place to enjoy the outdoors and contains millions of acres of undeveloped wilderness that are ideal for such activities as ATV Riding PA, Mountain Biking Pennsylvania, Cross Country Skiing PA, Snowmobiling in PA, Canoeing Western Pennsylvania, and, of course, Fishing in Southwest PA. Because there are so many great PA State Parks with Camping and Pennsylvania State Game Lands in and around Ligonier PA and Westmoreland County, hunting is another popular pastime in our area. With large and small game available in abundance in the numerous State Game Lands Pennsylvania, it is the perfect location for Deer Hunting in Pennsylvania, Pennsylvania Black Bear Hunting, and Bird Hunting in PA.
Pennsylvania State Game Lands
Pennsylvania State Game Land 296, located in Westmoreland County PA, offers some of the area's most rugged Hunting Pennsylvania terrain. Although SGL 296 will pose a challenge to some, it provides the opportunity for some fantastic archery hunting. Bordering Jacob's Creek and the Youghiogheny River, this rugged expanse of 2,000 acres is great for hunting turkey.
State Parks Pennsylvania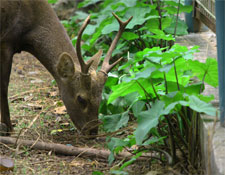 The many great State Parks Pennsylvania in Westmoreland County PA keep our forests protected and are also fantastic places to hunt. At Linn Run State Park, you'll find 400 acres for hunting, trapping, and training dogs. Here, you'll be able to go Deer Hunting in Pennsylvania, turkey hunting, Pennsylvania Bear Hunting, and hunting for squirrel. At Laurel Hill State Park, Hunting Deer in Pennsylvania, Pennsylvania Grouse Hunting, and Pennsylvania Black Bear Hunting are all popular pastimes, as is hunting for squirrel, turkey, rabbits, geese, and some Bird Hunting in PA. Another popular spot for Hunting Deer in Pennsylvania, Pennsylvania Grouse Hunting, and turkey hunting is Laurel Ridge State Park, also near Ligonier PA, which is comprised of 13,625 acres of mountainous land, most of which is open for hunting. When hunting in State Parks Pennsylvania, it is important to remember that these parks are also full of recreational opportunities that attract many visitors like Best Hiking Trails in Pennsylvania and Pennsylvania ATV Trails. Therefore, it is important to be very careful when Hunting Deer in Pennsylvania or any other type of game. It is also important to remember that hunting for groundhogs or woodchucks is prohibited and that a number of rules and regulations apply. Hunters should always check with the Pennsylvania Hunting Commission to make sure they have the proper permits before embarking upon any hunting excursions.
With such an abundance of wilderness in our state, Hunting Pennsylvania is a viable activity any time of year. Whether you like big or small game, you'll be able to find ideal hunting grounds in or around Ligonier PA. Pennsylvania Deer Hunting, Pennsylvania Black Bear Hunting, Pheasants Hunting in PA, and Pennsylvania Grouse Hunting are fantastic pastimes for anyone who enjoys the challenge of Hunting Pennsylvania. Not only is our area full of great game, but it's also home to spectacular mountain scenery as well as a number of picturesque rivers and streams. However you choose to enjoy the outdoors, Westmoreland County PA has something for you. From Horseback Riding in Southern PA to Kayaking in Pennsylvania, from Steelhead Fishing PA to Hiking Trails in Pennsylvania, there is no limit to the number of ways you can enjoy the wilderness here in Ligonier. Our close-knit community is the site of numerous festivals, such as Ft Ligonier Days Ligonier PA and the Highland Game Ligonier PA, and our history is commemorated by the presence of Fort Ligonier PA, which draws countless visitors each year. Our community is the perfect for just about anyone—and so is our store! Whether you're a lifetime resident of Ligonier PA or just a visitor passing through, stop by Ligonier Outfitters and browse our selection of Orvis Women's Clothing, Orvis Fishing Equipment, Orvis Fly Fishing Rods, home décor, pet supplies, and unique gifts.
Laurel Hill State Park
1454 Laurel Hill Park Road
Somerset, PA 15501-5629
814-445-7725
Manager: Michael Mumau
Linn Run State Park
P.O. Box 50
Rector, PA 15677-0050
724-238-6623
Manager: Doug Finger
Laurel Ridge State Park
1117 Jim Mountain Road
Rockwood, PA 15557-5454
724-455-3744
Manager: Michael Mumau
If you have any questions or would like more information, please email us or use our contact form.